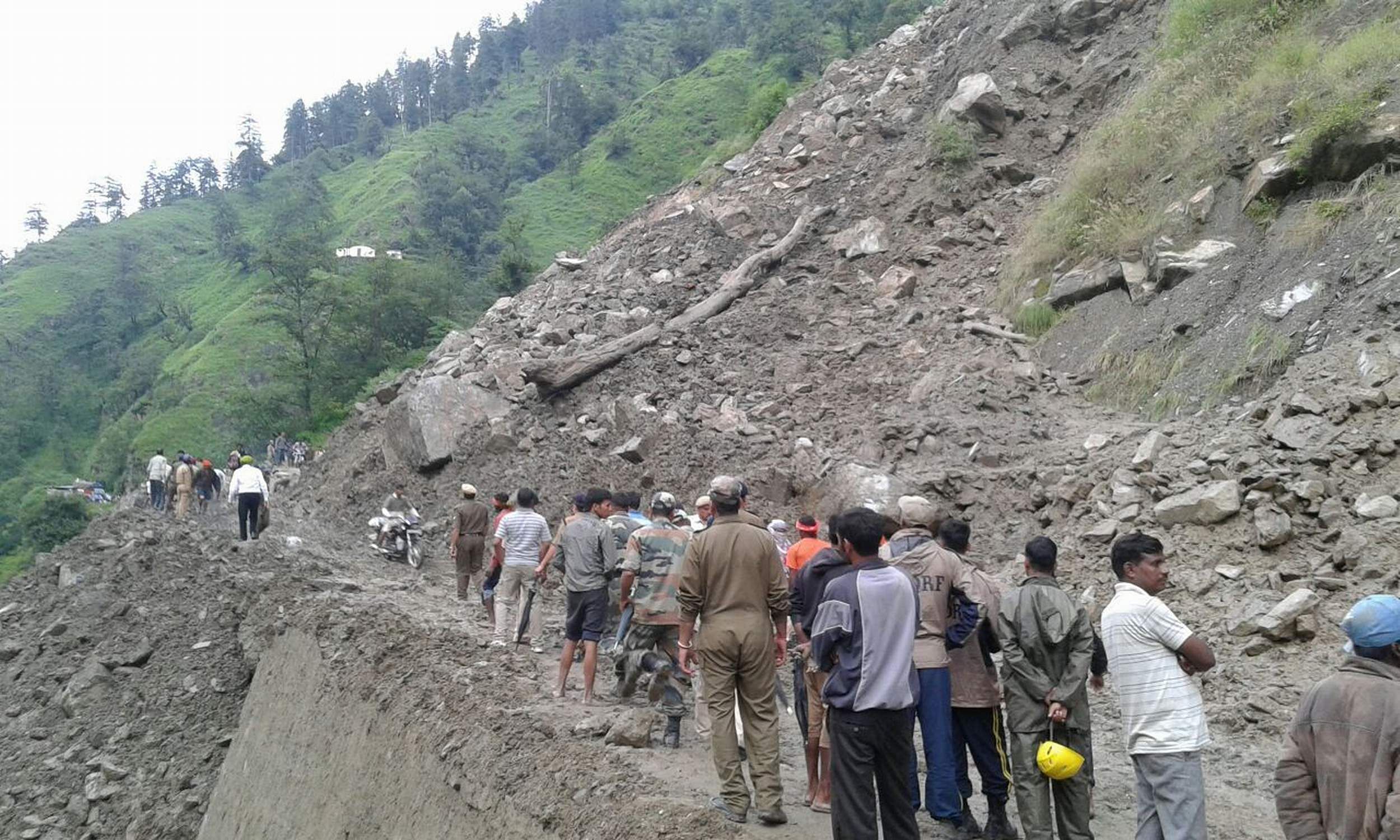 By Editor: Adhya Kalra
( July 9, 2020)
The excessive downpour has led to a landslide in Uttarakhand on 4 July 2020, Monday night, which in turn has closed off the Gangotri Highway near Dharasu bridge. The highway remained inaccessible for the vehicles for about 5 hours till Tuesday morning, 7 July 2020. No fatalities have been reported yet, but a car was damaged due to falling of rocks. The 4 civilians travelling in the car were able to escape safely and no one was hurt.

The highway was cleared by BRO team and was made accessible on Tuesday morning, at 10 am. However, the danger of landslide still prevails due to monsoon showers in the state. At the same time, an orange alert has been issued by the state meteorological department in Dehradun, the capital of Uttarakhand.

Besides this, nearly 30 metres of Yamunotri highway, near Rana Chatti, was washed away on 4 July 2020, Saturday night. The contact with Yamunotri dam was also lost. The team of National Highways Authority of Barkot Section is working to improve the situations and smooth the highway which is expected to be done by July 9.