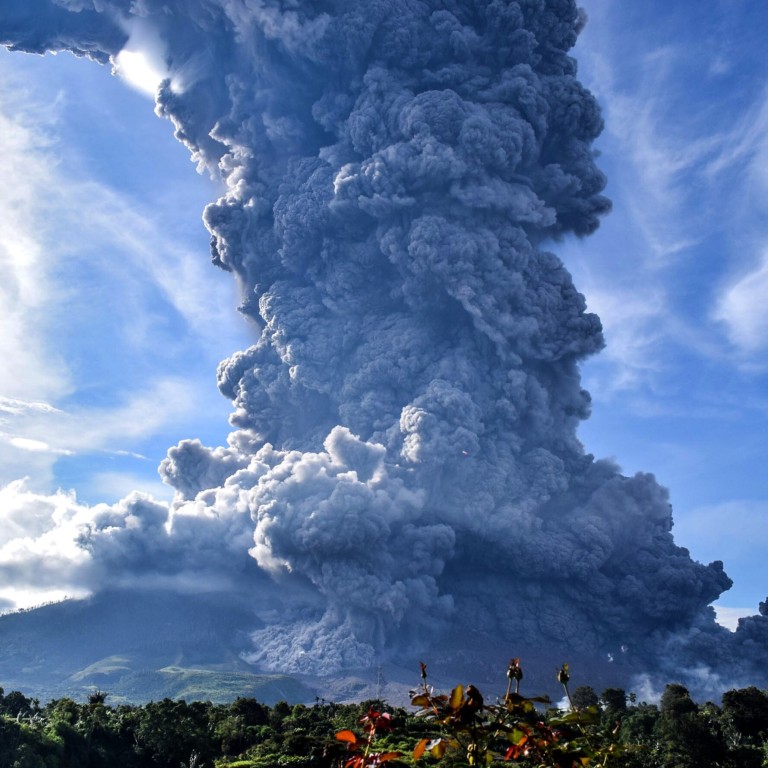 By Editor: Adhya Kalra
Mount Sinabung located in Karo plateau of Karo Regency, North Sumatra, Indonesia, erupted on Monday, August 10, 2020, belching a column of volcanic material- Ash and Smoke into the air. The material went as high as 5000 metres (5 kilometres, 16400 feet), throwing the nearby villages and local communities into darkness and a thick layer of ashes. The eruption was the second one since Saturday.
Although there were no fatalities reported, Indonesia's Volcanology and Geological Hazard Mitigation Center warned people about the hazardous and possible flow of lava and suggested people stay at least 5 kilometres away from the creator's mouth.
The agency also suggested people cover their faces as protection from ash fallout. The flights are still operating in the region.
Mount Sinabung is among more than 120 active volcanoes in Indonesia and was inactive for centuries until one day it erupted in 2010, then in 2014 wherein it killed around 16 people and in 2016, it killed 7. Since 2016, the volcano erupts every year now with different density. Over the years, thousands of people have been forced to leave their houses due to the eruptions and its risks.