---
(22nd to 29th December 2019)
---
Perceiving the severity of expanding bush fire in eastern coastal districts of Australia, the Premier of New South Wales on January 2nd declared a seven-day state of emergency effective from January 3rd, 2020. This has enabled forced evacuation and road closures by state authorities to ensure safety and response planning. Announcing this emergency has granted extraordinary power to rural fire services. This is the third time that NSW has declared such an emergency.
In the meantime, 71 years old person killed in the raging bushfire in the southern coast of NSW, which increased the number of deaths to eight. Perceiving the potential threats of further expansion of fire, all the visitors and tourists in the locality of the state's south coast have been urged to evacuate areas from the town of Batemans Bay to Victoria border. It is estimated that about tens of thousands of people are there in the south coastal region for summer holiday trips. Meanwhile, the sudden onset of rainfall gave some respites to those battling with and affected by this blaze. However, this is not considered to be enough to subside fires in the most affected areas. Meteorological officials are predicting that temperature would increase further in the coming days. As per the preliminary estimation. More than 2000 houses have been reported destroyed and millions of animals are dead in this disastrous event. In the meantime State, Emergency Management consisting of Victoria state warned residents and tourists of East Gippslands to leave the area by Sunday, as there are possibilities of higher temperatures above 40 degrees with strong winds and thunderstorms that may trigger a fire in this region.
---
Tropic Cyclone 'Blake' in Australia
While east coastal region of Australia is struggling hard to battle the mega blaze, the opposite end of the country was affected by tropical cyclone 'Blake', that has developed as category-1 cyclone, north of Broome and made landfall on 8th January near the coastal cities of Broome and Port Hedland along with Kimberley and Pilbara coasts. Till the time the report was written, Blake was centered near the Kimberley coast of west Australia and later on downgraded to a tropical low in the east Pilbara and further weaken.
---
Cold Waves in North India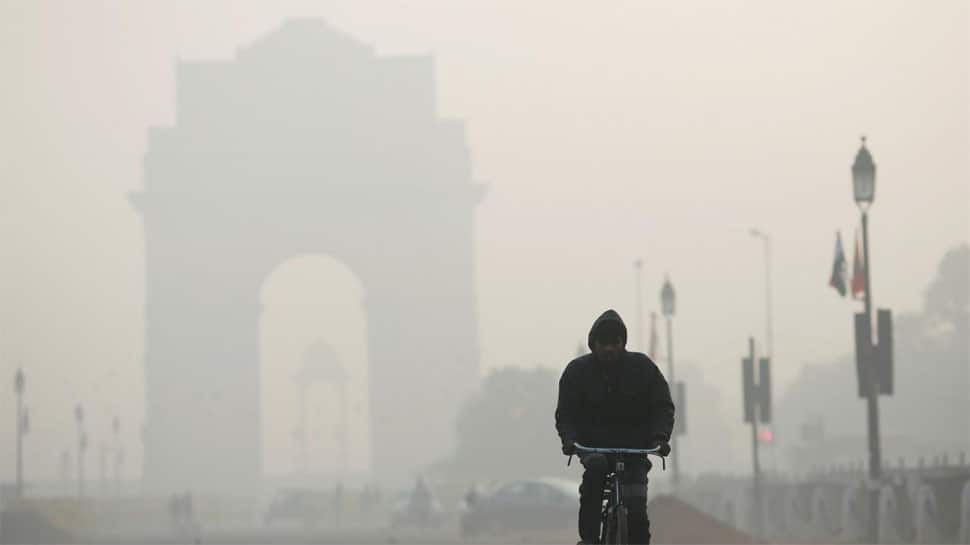 The last week of December witnessed historic cold waves in north India and Bangladesh as New Delhi, the capital city experienced a historic coldest day on December 30, 2019 in 119 years, when the maximum temperature dropped to 9.4 degree Celsius, about 20 degrees below the normal average for December month. The city also witnessed the longest spells of cold waves ever experience in more than two-three decades. Linked with the static wind, the Air Quality Index (AQI) has also recorded in the severe category make air pollution worse. There are two possible reasons cited for the unusually severe cold waves – one is the cold north westerly winds arrived from the snow clad mountainous regions, that swept the entire Indo-Gangetic plain with cold waves and secondly cold easterly winds coming from Uttar Pradesh. The low cloud cover has aggravated the situation as long persisting cloud cover prevented sunlight to reach on the earth's surface and thus surface couldn't have warmed up. Due to the prevailing dense fog across the region, many road accidents have been reported, the worst among them occurred on December 30, when six members of a family died of road accidents when their vehicle failed to locate the path in greater Noida locality and plunged into a canal. Many similar accidents have also been reported from other highways and expressways in the region. The situation in the extreme northern states of J&K and Laddakh became worst due to cold spells. With the dropping of temperature to 2.4 degrees, Jammu -the winter capital of J&K recorded the lowest for the last five years, while Srinagar recorded minus 6.5 degrees Celsius. It is significant to mention that Kashmir is experiencing the traditional 40 days of the "Chillai Kalan" period that started from December 21st . This is known as the harshest period of winter in Kashmir characterized by frequent snowfall, frozen lakes, rivers, with temperatures having below freezing points. The weather remains dry and cold during this period. The Chillai Kalan is followed by another 20 days of cold waves but lesser than Chillai Kalan known as "Chillai Khurd". This occurs between January 31 st to February 19th after which a shorter period of 10 days is called "Chillai Baccha" ( Baby cold), which are characterized by shorter colder periods. As per India Meteorological Department (IMD), the temperature on December 30th in Drass (Laddakh) was recorded minus 28.8 degrees Celsius, whereas in Leh- the capital of Laddakh, it was recorded as minus 20.1 degree Celsius. Pahalgam & Gulmarg in Kashmir region recorded minus 10.2 and minus 7.8 degrees Celsius respectively.
---
The Explosion in a Chemical Tank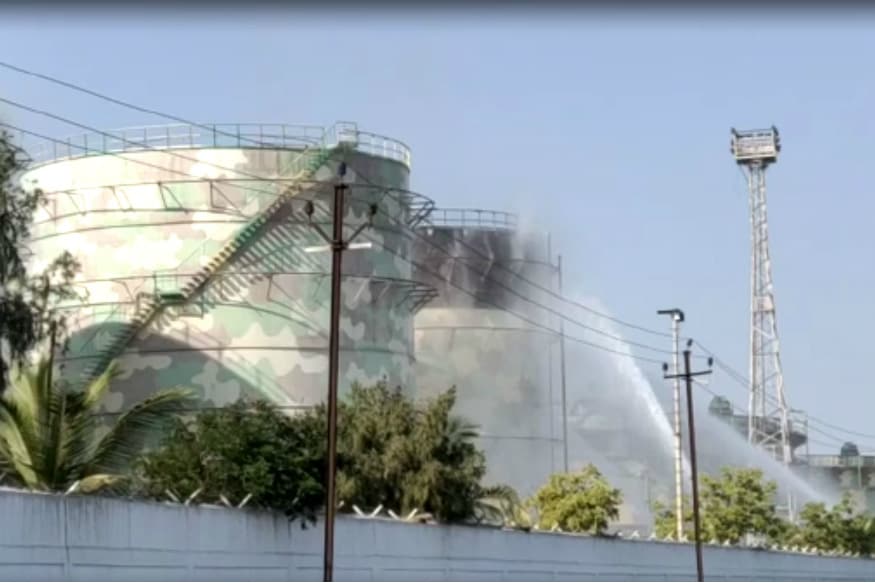 On December 30, 2019, an explosion in one of the Methanol storage tanks of Indian Molasses Company (IMC) claimed the lives of four people, all employees, and laborers of the company, at the Deen Dayal Port (Kandla Port) in Kutch district of Gujarat. The incident happened after a fire sparked inside one of the tanks. The explosion blew off the roof of the tank.
---
Advisory !
How to protect yourself from during high level of Air Pollution.
1. Avoid all morning walks /running/jogging till bright sunlight
2. Preferable timing for such outdoor workouts should be in the evening hours.
3. Check air quality from your nearest monitoring station from apps like Sameer, aqi India, Safar, skymetweather.com etc.
4. Start using masks when going outside for long hours
5. Do not send him/her to school for next few days until it's get better
6. Add lots of citrus fruits to your diet, take jaggery, leafy vegetables.
7. In case feeling difficulties in breathing or your airways has swelling you can take red turmeric (haldi) with honey as it is very rich in iron & antioxidants and works as excellent anti inflammatory agent.
8. Green tea & coffee also help in relieving the airways.
9. Do not burn incense sticks, go for wet floor mopping and do not do dry brooming these days.
10. Do not burn or promote burning of stubble in your agricultural lands.